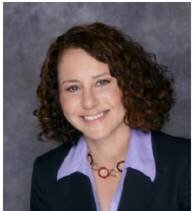 Rosa Fregoso
Downey
Appointed by California Assembly Speaker Anthony Rendon
Current Term Extends through June 30, 2021
Rosa M. Fregoso is a trusts and estates attorney with the Velasco Law Group, who began her legal career as an immigration attorney at the Legal Aid Foundation of Los Angeles (LAFLA). She is on the Board of Directors of the Lideras Lideres Campesinas, a non-profit organization devoted to empowering woman farm workers in California. Their mission is to develop leadership among "campesinas" so that they serve as agents of political, social and economic change in the farmworker community. She also sits on the Board of Directors of the Los Angeles Chapter of the National Latina Business Women's Association, whose mission is to encourage Latinas to develop their business and professional skills through education, business referrals, and networking; and the Variety Boys and Girls Club in Boyle Heights.
Ms. Fregosa's experience includes conducting hearings before the United States Immigration Court, briefing and arguing before the Board of Immigration Appeals as well as before the United States 9th Circuit Court of Appeals. Ms. Fregoso has also worked as a trial attorney with the Los Angeles County Alternate Public Defender's Office where she represented clients charged with criminal offenses through every phase of the criminal process, including preliminary hearings and jury trials.
She is fluent in Spanish and extremely active in the Latino community.
Ms. Fregosa graduated from Boalt Hall School of Law at the University of California Berkeley; received a B.A. in Political Science from the University of California, San Diego; and an M.A. in Latin American Studies form the University of California, Berkeley.