JUSTICE GAIL RUDERMAN FEUER
LOS ANGELES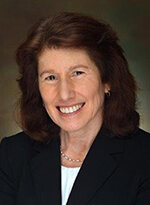 Appointed by the Judicial Council of California
Current Term Extends Through June 30, 2022
Associate Justice Gail Ruderman Feuer was appointed in 2018 by Governor Edmund G. Brown, Jr. to the Second Appellate District, Division Seven. She previously served for 13 years on the Los Angeles Superior Court, following her appointment by Governor Arnold Schwarzenegger in 2005.
As a trial judge, Justice Feuer presided over more than 200 trials in felony, misdemeanor, family, personal injury, and unlimited civil trial courts. She also served as the Supervising Judge over the judicial officers at the Metropolitan Courthouse, and as a justice pro tempore with the Court of Appeal in 2015 and 2018.
Justice Feuer previously served on the Superior Court's Executive Committee and chaired its Community Outreach Committee. She co-founded the Los Angeles High School Teen Court and continues to preside over Teen Court trials. She has lectured on a broad range of civil and criminal legal subjects to judges, practicing attorneys, and law students.
Prior to her appointment to the bench, Justice Feuer practiced law for more than 20 years. She was a Senior Attorney for the Natural Resources Defense Counsel and supervised NRDC's Southern California air and water quality programs. She previously served as a Deputy Attorney General in the Environment Section of the California Attorney General's Office and as an associate at the litigation firm of O'Donnell & Gordon. After graduating from law school, Justice Feuer served as a law clerk to Honorable A. Wallace Tashima, who was then serving on the District Court for the Central District of California.
Justice Feuer was raised in New York City, and received her law degree cum laude from Harvard Law School and her bachelor's degree magna cum laude from the State University of New York at Albany.
Justice Feuer has been married to Los Angeles City Attorney Mike Feuer for over 35 years. They have two adult children.